Camping with COWORKING SPACE

in Argelès-sur-Mer
Benefit from a real coworking space in Argeles sur mer at your campsite ! A room on the first floor of Les Galets campsite reception is dedicated to teleworking, in the best possible conditions : a quiet and bright work space, with an excellent secure WIFI connection.
Screens of 27″ are available for those used to working with dual monitors. Quality work chairs to avoid pain after a day of teleworking on a sofa or kitchen chair.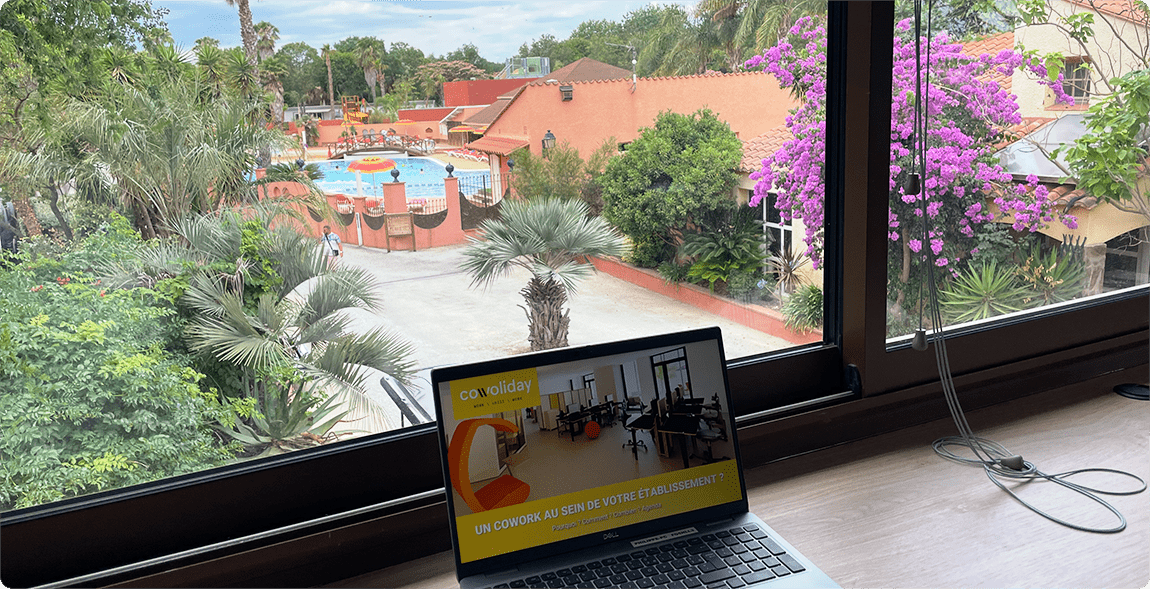 Accompany your family on holiday at this campsite in the South of France
You can sit at one of the large solid wood tables, or face the window with a view of the campsite's water park and wooded grounds. A coffee machine and water point are also available.
It's now possible to work in peace and quiet, where the Pyrenees meet the Mediterranean Sea . The coworking room has an outdoor terrace where you can get some fresh air during your breaks.
So you can still accompany your family on holiday, and work at the same time, and then enjoy the pool and restaurant/bar together with some tapas.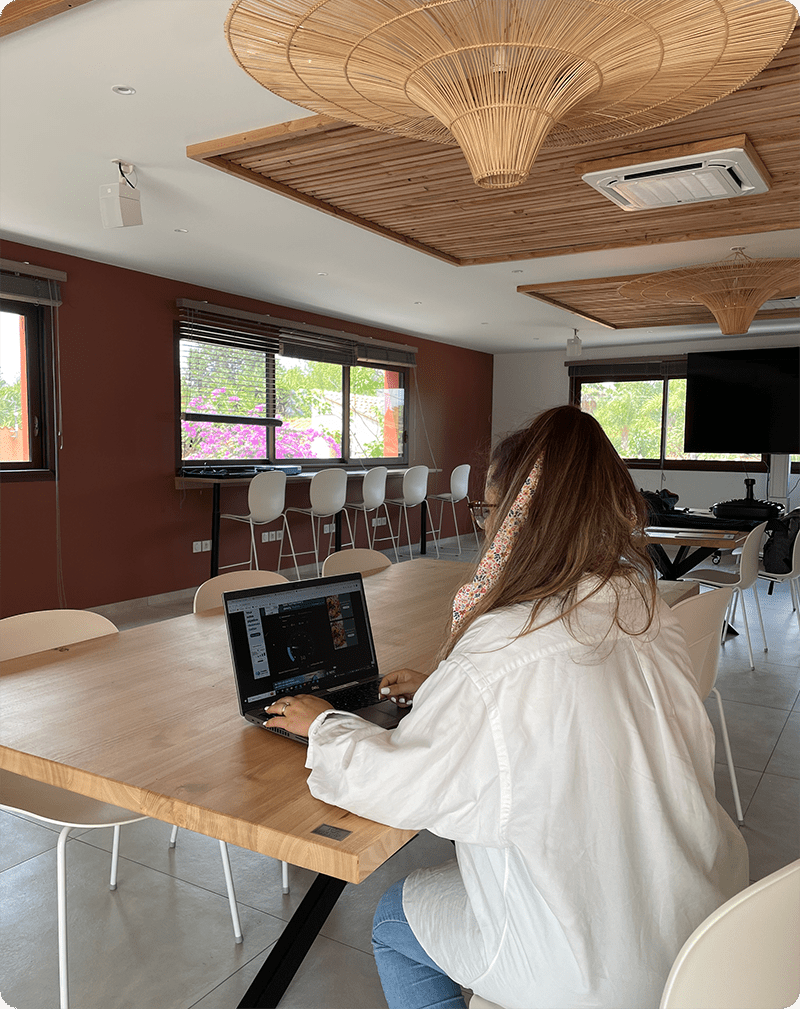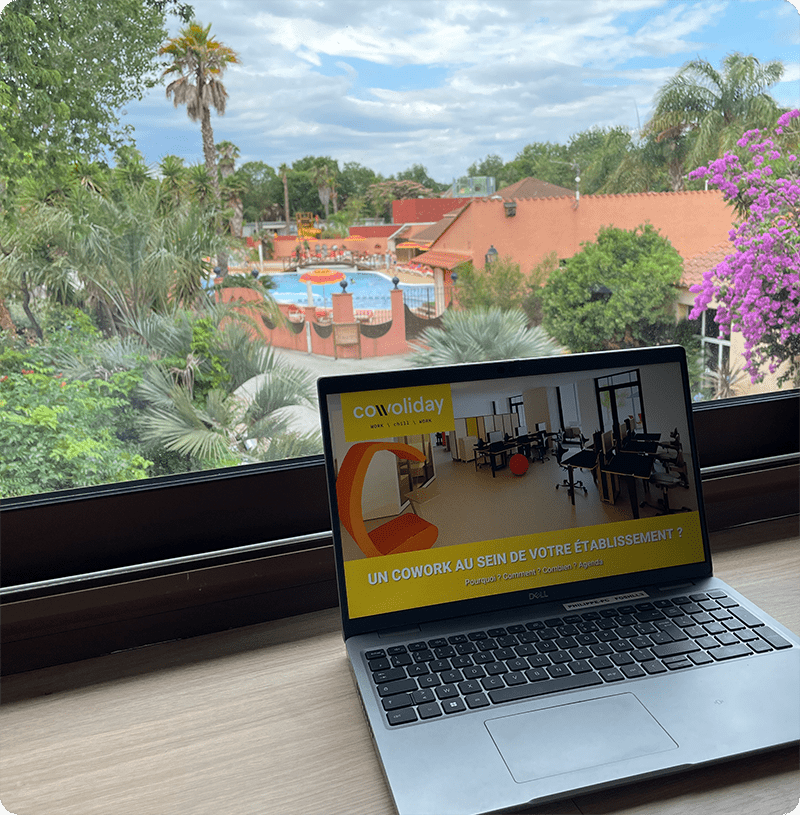 How do I get to the coworking space?
Download the  Cowoliday application
Create an account
Book your package
Enter the space using your application
Telework / cowork thanks to your personal wifi code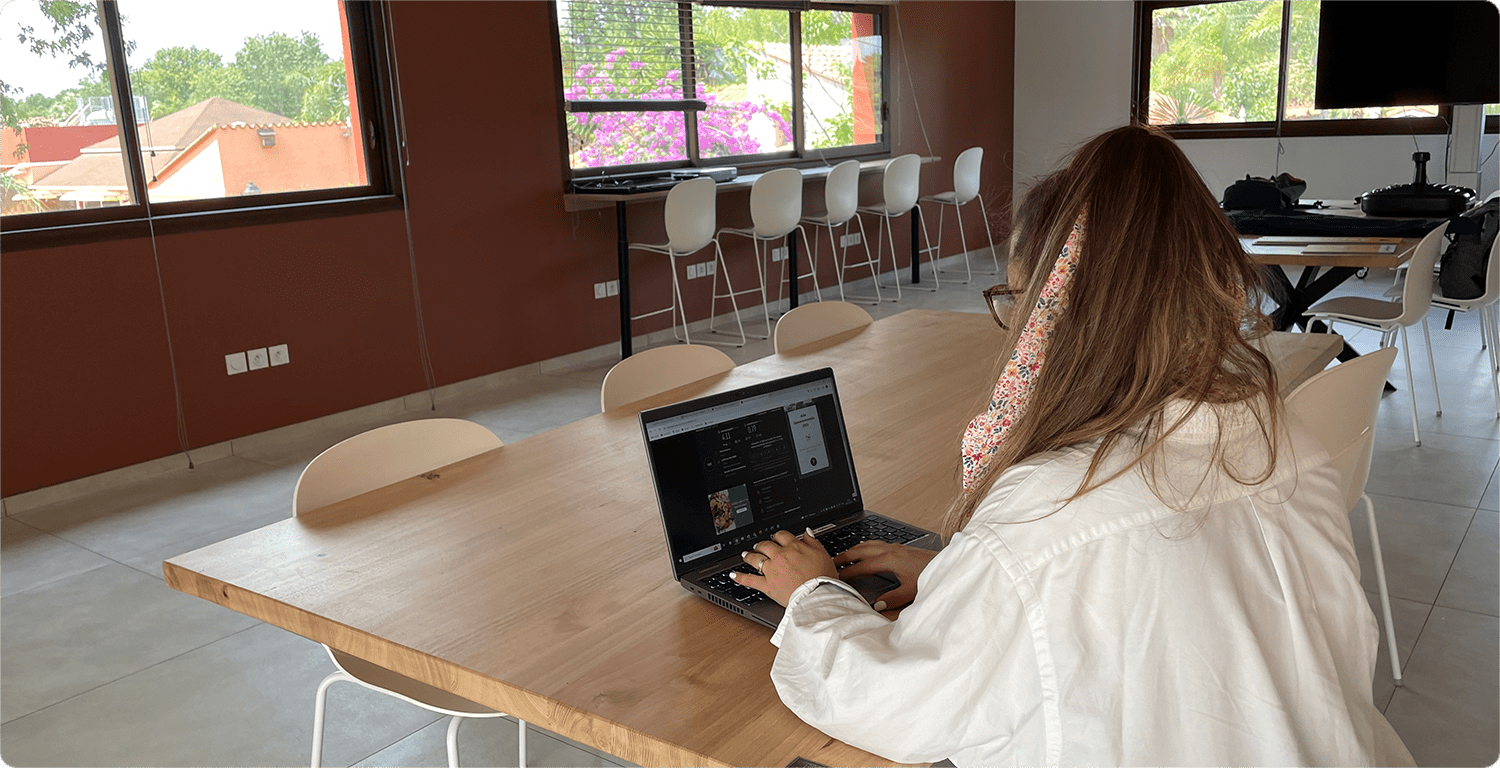 Are you on holiday in Argelès sur mer, but not at Les Galets campsite, and want to telecommute?

The coworking space is accessible to anyone who wants to telecommute, all you need to do to access the space is to book on the mobile app.

What is included in the price?

A terrace, a nespresso machine, a water tap.

Can I reserve for the same day?

Yes, you can reserve a place in the coworking space on the same day, provided of course there are still spots available.

What are the opening hours ?

Our coworking space in Argelès sur mer is open every day from 9am to 7pm.

I would like to come with a team, can I rent the space?

Yes, our teleworking space in Argeles can be hired for a day or longer. Contact Cowoliday to schedule it.